Taisey/Assured Solar Energy Home, North Yarmouth, ME.
Photovoltaic, Domestic Hot Water, and Solar Thermal Air systems.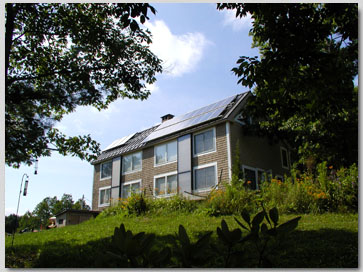 Assured Solar President Rob Taisey's daughter calls it the Mother Ship.
Photovoltaic: 18 Schuco SP 165 modules with a total DC capacity of 2970 watts, Controlled by a Fromius IG 4.0 Inverter.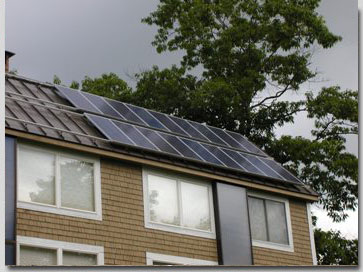 Between the PV and solar water systems (preheating the water before it reaches the electric hot water heater), the Taisey's/Assured Solar's electric bill has dropped to around $12 per month ($7.96 of that is the minimum monthly bill in Maine), and that's including the power we use to run all the tools in our workshop...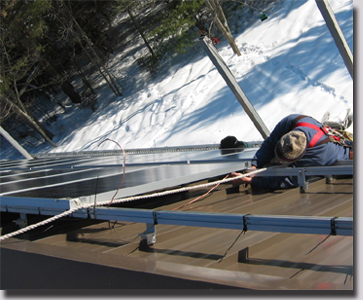 Connecting the ground wires.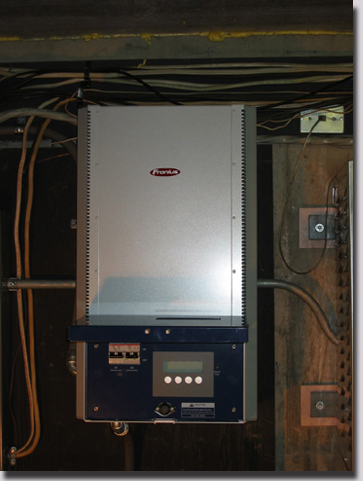 The Fromius IG 4.0 inverter.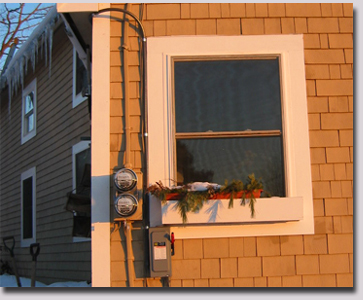 Dual meters allow you to know when you're buying or selling power.
(c) Assured Solar Energy - All rights reserved - 207-221-2916